Start writing here...
Intel has introduced an upgrade of their Gemini Lake Series called Gemini Lake Refresh late in 2019. All the models feature a higher maximum processor frequency compared to the older CPUs. Besides the higher processor frequency, there are no other changes or differences between the two series
Intel likes to work according to their "Tick Tock" method. In short, they like to start by creating new innovative technology that is a total upgrade from their last release, this is referred to as the "Tick" phase also known as the Manufacturing Process Technology phase. For the next release they won't do a complete upgrade, but only fine-tuning on the last release model, in other words, there are minor changes or upgrades made, this is known as the "Tock" phase or Microarchitectures. Gemini Lake Refresh is typically the "Tock" version of his previous parent series Gemini Lake.
Intel has added six Gemini Lake Refresh Pentium and Celeron SoCs to the 14nm, Atom-class product line with faster, up to 3.2GHz burst rates plus faster base rates on two of the desktop models and lower 6W TDPs for the three mobile parts.
The dual-channel memory controller is still limited to 2400 MHz (DDR4 and LPDDR4) and also the integrated Intel UHD Graphics 600 / 605 graphics card is unchanged. Compared to the similarly 14nm Apollo Lake generation, Gemini Lake provided larger 4MB caches, leading to slightly better performance. The desktop models also dropped from 12W to 10W TDPs.
Gemini Lake processors will be phased out and in time it will be replaced by its upgraded version Gemini Lake Refresh. With it being new in the market, it's still being tested and slowly but surely incorporated into products that will complement its features.
Here are some items that already have the Gemini Lake Refresh processor integrated into their systems.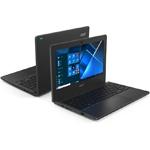 Acer's TravelMate B3 Spin
- Intel's low-power quad-core Gemini Lake Refresh SoC 
- 4GB | 8GB DDR4 Memory 
- 64GB | 128GB | 256GB NAND Flash Storage 
- 11.6-inch (16:9) Aspect Ratio IPS Display 
- 1366x768 | 1920x1080 Resolution Panel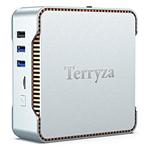 AK3 Mini PC
- Intel Celeron J4125 Processor(Up to 2.7GHz) 
- Supports Windows 10 Pro(64-bit) 
- 2x HDMI | VGA Port 
- 8GB DDR4 Memory 
- 120GB mSATA SSD 
- Support 2.4G / 5.0G Dual Band Wi-Fi and Bluetooth 4.2 
- 4K UHD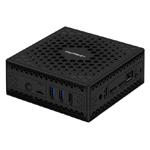 AC1-Z Embedded System
- Intel Gemini lake J4105/J4125, J5005 
- DDR3 | DDR4 4GB | 8GB Memory 
- 32GB | 64GB eMMC 2.5" HDD 
- 2x HDMI Ports 
- 2x USB2.0 
- Supports Wi-Fi and Bluetooth
Products that can possibly be upgraded to Gemini Lake Refresh: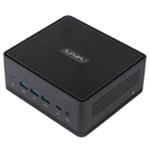 LIVA-Z2V-N4100-4G-64G-WIN10P
- Intel Celeron N4100, 4 Core Processor
- 4GB RAM & 64GB eMMC Storage Installed 
- 64GB | 128GB | 256GB NAND Flash Storage 
- 11.6-inch (16:9) Aspect Ratio IPS Display 
- 1366x768 | 1920x1080 Resolution Panel
NF931
- Intel Celeron J4125 Processor(Up to 2.7GHz) 
- Supports Windows 10 Pro(64-bit) 
- 2x HDMI | VGA Port 
- 8GB DDR4 Memory 
- 120GB mSATA SSD 
- Support 2.4G / 5.0G Dual Band Wi-Fi and Bluetooth 4.2 
- 4K UHD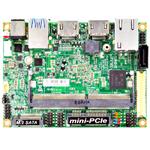 JNP891
- Intel Gemini lake J4105/J4125, J5005 
- DDR3 | DDR4 4GB | 8GB Memory 
- 32GB | 64GB eMMC 2.5" HDD 
- 2x HDMI Ports 
- 2x USB2.0 
- Supports Wi-Fi and Bluetooth
LIVA-Z2V-N4100
- Intel Celeron N4100, 4 Core Processor
- 4GB RAM & 64GB eMMC Storage Installed
- Windows 10 Pro 64bit Installed
- 3 x USB 3.1 Type A, 1 x USB 3.1 Type C, 2 x USB 2.0 Connections
- 1 x HDMI, 1 x VGA Ports
- Supports WIFI & Bluetooth
NF931
- Intel Gemini Lake Celeron J4105 Processors, 10W
- Supports 3 Displays, 2 x HDMI 4K @60Hz & eDP
- M.2 SATA & PCIE x2 NVME, M.2 WIFI, Mini PCIE+SIM
- 12V DC-In & 2-pin +12V Alternate Power-In
- ECO-Design for EuP/ErP
JNP891
- Intel® Gemini Lake | Gemini Lake-R SoC Processor
- 1x DDR4 Memory (up to 8GB)
- Support 2x HDMI + 1x eDP
- 1x COM, 2x USB3.0 & 2x USB2.0
- 1x MPCIe ,1x M.2 (M-key, 2242)
- Support 1x SATA III (6Gb/s), 32GB eMMC
- 12V DC-in